All the Usual Stuff - With a Lot More Too!
Exceptional Websites. Unrivalled Support.
When searching for a website design agency, some things are pretty standard and run of the mill, like mobile responsiveness and how professional it will look. But at LoudLocal; we do so much more! So what makes us so special and unique?
Website Designers AND Digital Marketing Experts
We don't just build websites. We also do the bits that get customers over to your website. So we don't just make websites look visually appealing; we also consider how your customers will use the site. Whether you plan to sell products via Google Shopping, run high converting social media campaigns, or want to reach people in your local area. Consider it done.
Acronym Free Zone
We believe acronyms are strictly for internal use. Instead, we communicate in plain English to ensure that you are never left scratching your head on what your website designer is talking about.
Customer Satisfaction Guaranteed
We are one of the only UK based web design and e-commerce agencies to offer all customers a satisfaction guarantee. Why? Because we are good at what we do. We also back this up with 100% transparent pricing and the promise never to sell you something you don't need.
It's easy to see why we are popular with our customers. So, if you are looking for a competitively priced, UK based agency that truly goes above and beyond for customers, then look no further and get in touch.
The Complete Solution
We aren't just a website design agency – we are a full-service digital marketing agency too. Ensuring the website we build for you doesn't just look visually appealing, but it is also fully functional. Our bespoke websites are built around your business to maximise customer satisfaction and increase conversion rates.


All of the website pages we build, include search engine optimisation. This is because we want you to get off to the best start possible. We also optimise your site for local search too.
All sites are designed around your exact needs and are completely unique. We never use pre-set templates, because we understand that your site is unique to your business.
Our in-house design team will ensure your website looks stunning. We will work closely with you to ensure you have a design that perfectly complements your brand.
We prioritise our customers over profits because we believe providing you with an exceptional customer experience is key. Your Happiness is Guaranteed - See our reviews.
Once completed, you will have 100% full admin access to your site with no restrictions.
Each site comes with advanced security features. Protecting both you and your customers.
Choose exactly how many additional hours of support you need to support you with marketing your business online.
User Experience Expertise
Ensuring your customers get an exceptional experience whilst on your website.
UK-based tech support from our in-house team, to ensure your website is running smoothly at all times.
We go through every aspect of your website because our goal is to make the complex, straightforward. Whether it's to update content yourself, upload images or change your pricing.
Designed For You
Your business is unique and your website should be too.

Our design team never uses pre-set designs or templates for websites we create. We start from a blank canvas and work around the unique needs of your business and what you want.

We work with you to understand exactly how you want the site to look, feel and function. We discuss integrations with existing services and the migration of content from your existing website if you have one. so we take care of everything!

Our team don't rush what we do because we want to get it right. That is why we offer an unlimited amount of design changes during the sign off phase. It is vital that you are just as proud of your new website as we are.
Stand out from the crowd with a unique website for your business
Keeping your website secure is a key priority. We use a fully certified and secure payment gateway for our websites
Security First
Keeping your business and customers secure is one of our top priorities when developing a website.

A secure website will not only provide your customers with complete peace of mind; it will also help improve the conversion rate from online sales.

We use secure and certified payment gateways, TLS 1.2, DDoS, HTTPS and SSL encryption.

Additionally, we conduct constant security monitoring to ensure your website and customer data remains as safe as Fort Knox and compliant.
Get Flexible With Our Website Retainer
Our support retainers are a great way to ensure that your site never stays still; it will continue to evolve and remain as fresh as the day you launched.

But we want to ensure you get the very best out of us and we are available when you need us but don't charge when you don't need us. So, we have created a retainer that offers you 100% control of when you use your hours, what you use them on and how many hours you need. If you're unsure of how many hours you need, that's not a problem because we will go through what you need and discuss this with you.
Complete Flexibility: Increase or decrease the number of support hours you need, just let us know.
Get Support Across All Areas: You can use your retainer hours for other areas, such as local marketing, social media or paid advertising.
Retainer Hours Never Expire: If we don't use all your hours in one month, then they will roll over to the following month, with no expiry date. Ever.
Our retainer offers 100% flexibility and is built around your needs
Why Keep Customers Waiting?
All of our sites are optimised for speed. Having a website that runs slow can lead to a poor customer experience, a high bounce rate (people leaving your site after viewing just one page) and a low conversion rate. We ensure your site is lighting fast, responsive and don't leave your customers waiting.
Some of the techniques we employ to keep things running fast include:
Image optimisation using the latest web formats recommended by Google (WebP)
Powered by Google Cloud
SSD persistent storage with high redundancy
Ultra-fast PHP
Great. Let's have a chat. Simply click the button below to book a member a meeting with a member of our team.

Need to speak to someone now? No problem, give us a call on
0330 0881544 or email hello@loudlocal.co.uk
Never Get Locked Out
We provide you with 100% admin access to any website or platform we create.

Our main aim is for you to stay with us because of our service and not because you are worried about losing your website.

If you decide that you want to move elsewhere at any time, then we will work with you to ensure that the transition is smooth and without any interruption. But we aim to impress and will do everything we can to keep you happy.
We want you to stay with us because you are happy with our service
Our bespoke website training will ensure you have everything you need to get started
Full Training Provided
When we build your site, we provide full training from the outset, conducted at your own pace. The training can be on a one to one/group basis, via a video call, or face to face.

Additional training on any digital marketing area is available too, which can be deducted from your retainer or purchased separately.

Regardless of how stuck you are, a member of our UK based support team is just one call away.
National and Local Search Engine Optimisation (SEO) Included
We don't just optimise sites to appear nationally. We also optimise them to appear in your local area, which is especially useful if you are a business that serves or delivers to people locally. Local Search Engine Optimisation is fast becoming a vital element of any digital marketing strategy and ensures your website is prominent on Google, Bing, Apple and more services.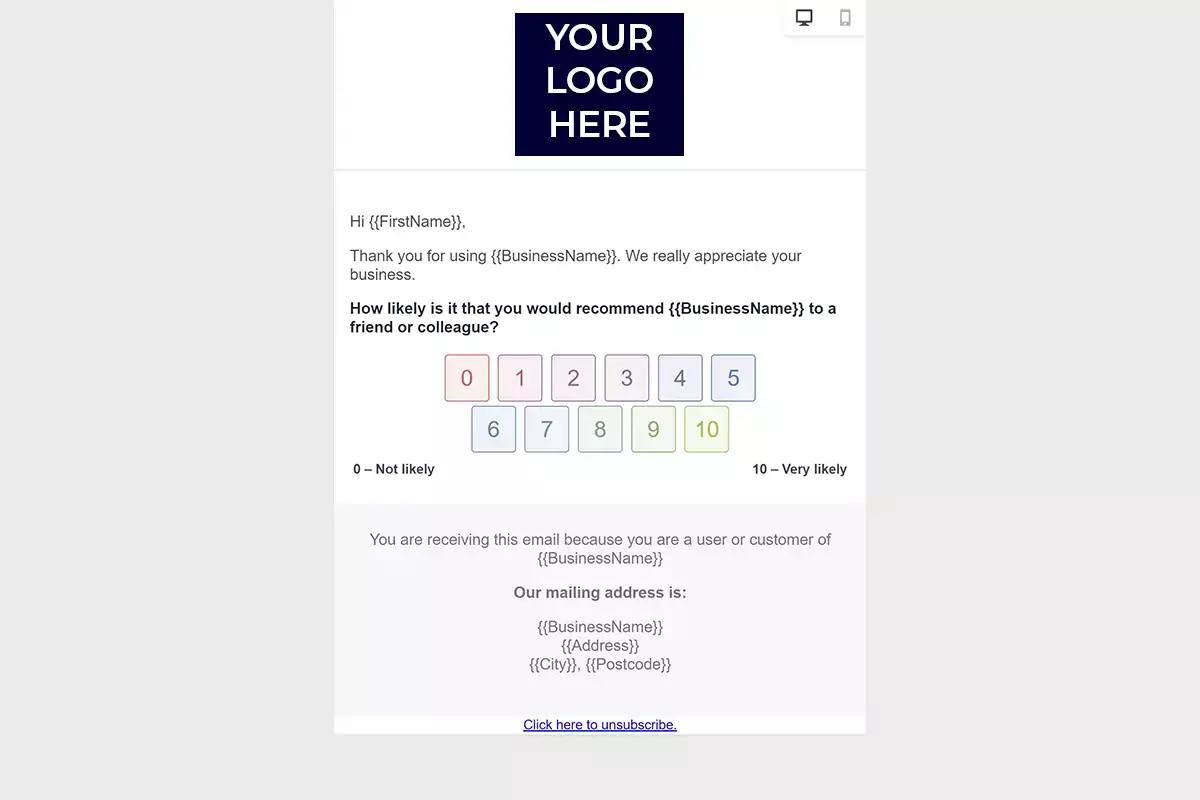 Send customers branded review request emails directly from the dashboard
No Hidden Fees
Fair Pricing To Suit Your Needs
When it comes to pricing, we're an open book. This means we don't have any hidden costs and we will always inform you upfront of what our services are going to cost.
At
LoudLocal
, if we say a project will cost a certain amount, then rest assured it will. No surprises, complete transparency and honesty is what you will get with us.
Want the complete package?
In addition to our bespoke web services, we have pulled together all-in-one packages that include everything you will need for your website. There is no need to waste time and search for everything individually, because we have all of this covered to make your life easier. Find more information and compare each package here:
Testimonials
What Our Customers Say
FAQ
New to Design and Development? We Have Your Back Too!
We understand that not everyone we work with is not an experienced developer. This is why our team will always speak in plain English and avoid technical jargon (or at least explain what it means). We also include a handy FAQ on all of our pages, to help people who may be just starting to get their head around the things we do. If you are still scratching your head then get in touch, our team enjoy sharing their knowledge with new people.
What is the cost of website design?
For our standard website design services, the cost is either a one-off payment of £2000 or £180 per month over a year. For more bespoke websites that require more integration, prices may vary. Get in touch with our team to find out more.
Are websites important for businesses?
Yes, websites are vital for all businesses, big or small. We are in the age of technology, and most consumers will not trust a company that does not have a website.
Does my business need a website?
Yes, all businesses need websites to enable consumers to view your products and services anytime they want. It also serves as a landing page for any online marketing efforts you invest in. Without one, a potential customer could lose faith in your brand and turn to a competitor's website.
Why do I need a web developer?
Some people may be able to design a simple website by themselves. But there is a lot more that goes into it than people think. Load times, mobile-friendliness, keyword research and optimisation, duplicate content, navigation, and the list goes on, which is why investing in a website designer is recommended.
Can I sell things on my website?
Yes, this is called an e-commerce website, where you can sell your products online. Get in touch with our team if you wish to know more.
How do I make money using a website?
There are many ways that a website can generate leads and sales. You can reach customers organically through keyword optimisation, and you can advertise your site on a Pay Per Click basis (PPC). You can use it as a destination for other digital campaigns, and you can sell your products directly with an e-commerce website.
Great. Let's have a chat. Simply click the button below to book a member a meeting with a member of our team.

Need to speak to someone now? No problem, give us a call on
0330 0881544 or email hello@loudlocal.co.uk