Digital Content.
Social Media to Stop the Scroll.
Our approach focuses on crafting content that resonates with your audience, sparking genuine engagement and encouraging valuable interactions.
Content to get you noticed.
By collaborating closely with you, we gain a comprehensive understanding of your business and its objectives. This enables us to ensure that your brand's unique voice resonates in every piece of content we create, whether it's for social media or blog posts. Through our partnership, we craft tailored content that specifically appeals to your target audience, effectively communicating your message and capturing their attention. Our aim is to create content that not only aligns with your brand identity but also connects with your desired audience, facilitating meaningful engagement and driving favourable outcomes.
Creative Content,

Fixed Monthly Price.
At LoudLocal, we have a social media management service that is easy to follow, supports all areas, isn't based on long term contracts, and is available at a fixed monthly price with no surprises.
FROM THE FIRST CALL TO THE FINAL SIGN-OFF, OUTSTANDING AT EVERY STAGE.
From start to finish, the team at LoudLocal's expertise and professionalism were top-notch. They transformed our vision into a visually stunning, user-friendly website that perfectly represents our brand. The development process was seamless, and they provided ongoing support and training. We highly recommend their services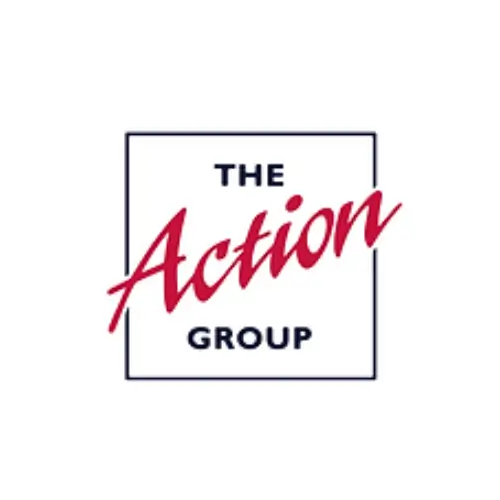 Cannot express how grateful I am to LoudLocal. They are professional, passionate and willing to do everything in their power to help. No problem you are facing can't be solved with them on your side. I feel like they are part of the team because they are so invested in making my business a success. Could not recommend them highly enough!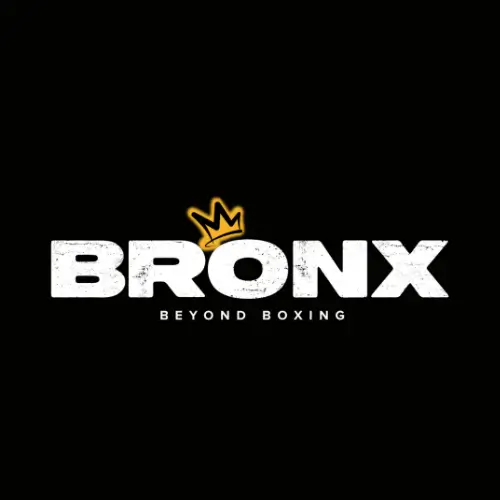 Bronx Boxing and UK Apprentice Winner 2023
I couldn't be happier with the website design by Loudlocal. Both Priya and Amelia took the time to listen to everything I had to say before going off and redesigning my website perfectly. Along with various tips and advice on what I don't know going forward with my new website. They truly exceeded my expectations and brought my vision to life.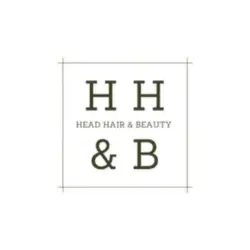 Personal, professional service from an excellent team. Our website needed updating, refreshing and new enquiry forms adding. Nothing was too much trouble. The LoudLocal team immediately understood the brief from the off and Toby provided excellent support and advice throughout. Our website looks amazing.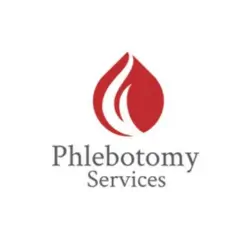 LoudLocal built my business website from scratch to finish. I was very pleased with my final result. I know am not the easiest client to deal with but Priya and Toby were very helpful and patient with me and did exactly what I wanted.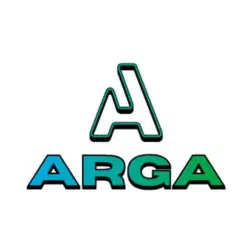 Social Media

Management
HELPING MAINTAIN YOUR ONLINE PRESENCE.
At LoudLocal, we specialise in social media management to help businesses thrive in the digital realm. Our dedicated team of experts understands the intricacies of various social media platforms and know how to navigate the dynamic landscape to maximise your brand's visibility.
Data Driven Approach:
With our data-driven approach, we analyse key metrics, monitor trends, and adapt our strategies to ensure optimal results.
Community Management:
Our team will proactively interact with your audience, addressing their inquiries and feedback while fostering meaningful conversations. Through our efforts, we aim to assist your brand in cultivating enduring relationships that transform followers into loyal customers. By nurturing these connections, we can strengthen your brand's presence, increase customer loyalty, and ultimately drive business growth.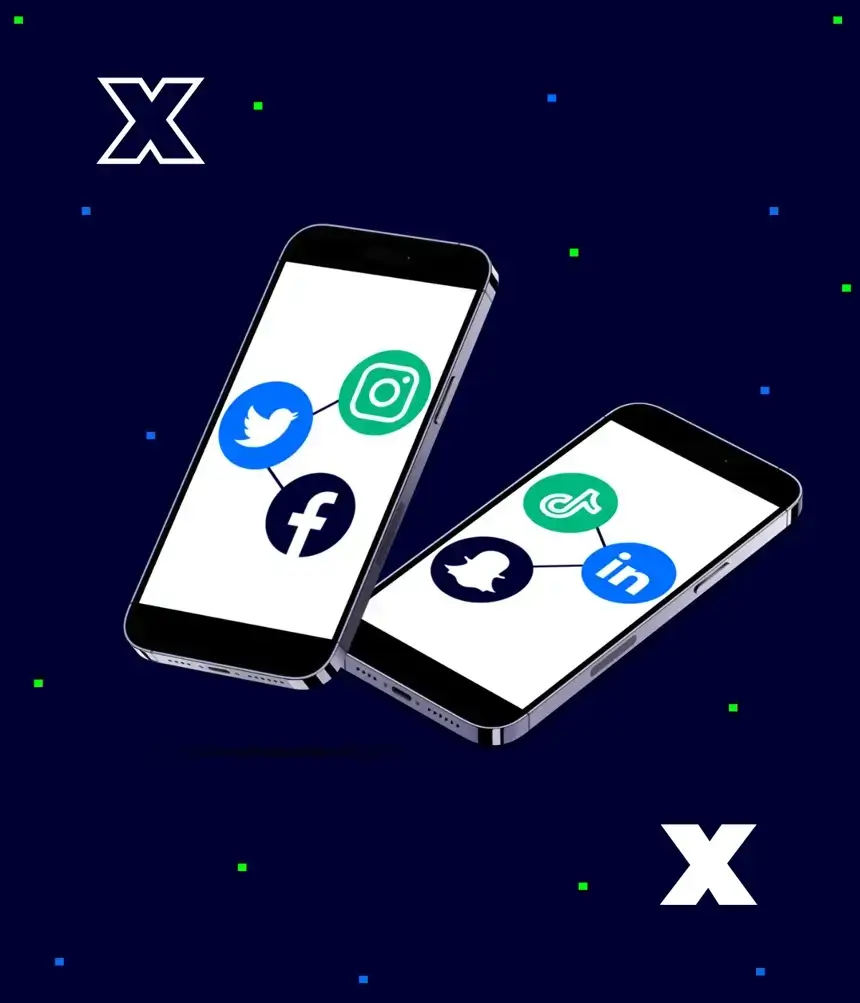 Blogs & Content

Creation
CREATING BESPOKE CONTENT UNIQUE TO YOUR BUSINESS.
Recognising the distinct needs of each business, we ensure that our content is always tailored to your brand's values and objectives. Whether your aim is to inform, entertain, or inspire your audience, we collaborate closely with you to develop a content strategy that embodies your vision and strikes a chord with your target market. Our goal is to deliver content that not only aligns with your brand's essence but also captivates and engages your intended audience, fostering a deeper connection and driving desired outcomes.
SEO Optimised:
With our expertise in SEO optimisation, we create blog posts that not only captivate readers but also boost your website's visibility in search engine rankings. We delve deep into your industry, conducting thorough research to deliver informative and engaging articles that establish your authority and drive organic traffic to your website.
Range of Content:
Our content creation services extend beyond traditional blog posts. We offer a wide array of content formats to cater to your diverse needs. This includes crafting compelling social media posts, designing visually striking infographics, developing persuasive email campaigns, and scripting captivating videos.
No matter the type of content you require, our team is dedicated to breathing life into your brand's narrative. We take pride in our ability to deliver engaging and impactful content across various mediums, helping your brand effectively communicate its story and connect with your target audience.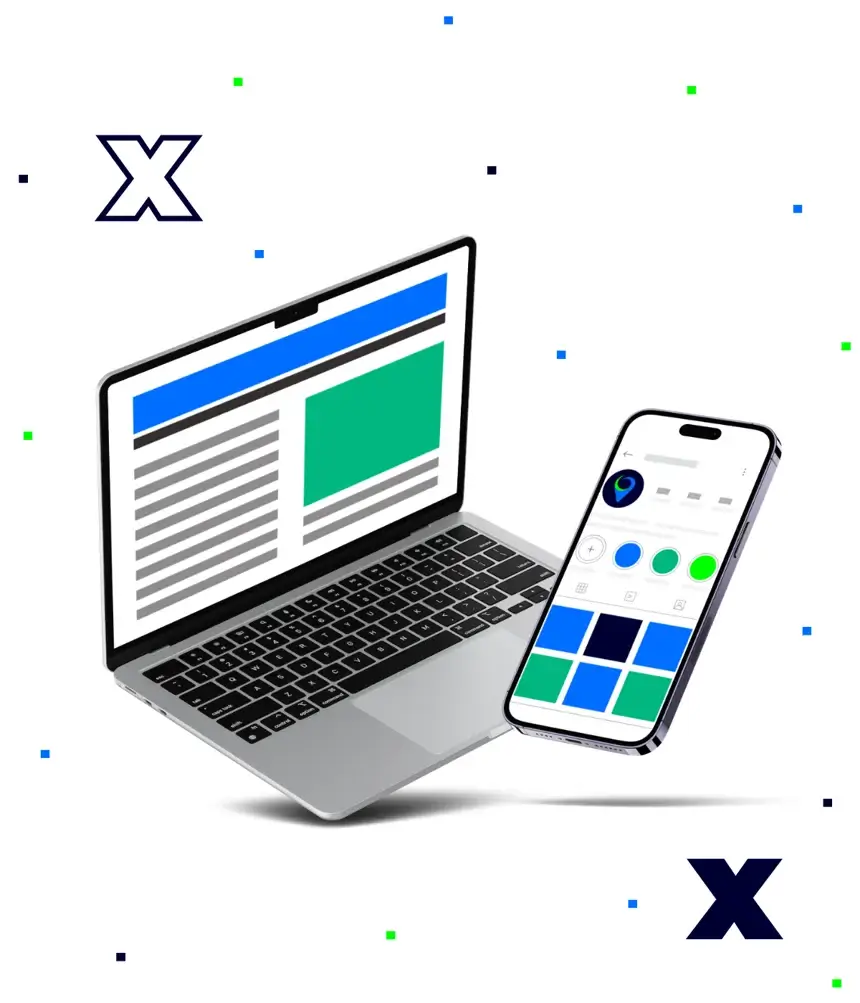 Paid

Social Media
REACH LARGER AUDIENCE, DRIVE TRAFFIC TO YOUR WEBSITE AND GENERATE VALUABLE LEADS.
Social media advertising provides the opportunity to reach individuals based on their specific interests and demographic. This powerful tool allows us to expand your customer base and connect with new prospects effectively.
With social media advertising, we can tap into a broader audience, raise brand awareness and engage with potential customers who may have yet to search for your offerings actively. Our approach is invaluable for broadening your reach and establishing meaningful connections with a wider pool of potential customers.
Targeted Advertising for Precise Audience Reach:
Paid social media advertising allows us to precisely target your ideal audience based on demographics, interests, behaviours, and more. With our strategic approach, we can ensure that your ads are delivered to the right people at the right time, optimising your chances of engagement and conversion
Take Advantage of Multiple Social Media Platforms:
At LoudLocal, we understand the importance of catering to diverse audiences across different social media platforms. That's why we leverage the power of multiple platforms, including Facebook, Instagram, Twitter, LinkedIn, and more, to expand your brand's reach. Each platform offers unique features and targeting options, enabling us to customise our approach to suit the unique characteristics of your target audience. By utilising a multi-platform strategy, we ensure that your brand gains maximum visibility and engagement across various social media landscapes, effectively connecting with your desired audience wherever they may be.
Continuous Optimisation:
With you every step of the journey: Our involvement extends beyond creating and publishing ads on social media platforms. We take a proactive approach by closely monitoring your ad campaigns and utilising data-driven insights to make informed decisions. This allows us to continually optimise your target audience, refine your messaging, and ensure your ads are strategically positioned for maximum impact. Our commitment to continuously enhance the performance of your social media advertising campaigns, helping you achieve optimal results and reach your business goals.
Comprehensive Reporting and Analytics:
At LoudLocal, transparency is a fundamental aspect of our approach. We are dedicated to providing you with complete visibility into the performance of your paid social media campaigns. Our comprehensive reporting and analytics not only deliver clear insights into the results, but we also take the time to explain each metric and discuss the performance of your ads. With our detailed reports, you will gain a clear understanding of how your campaigns are performing and the impact they are making. Our commitment is to empower you with the knowledge and information you need to drive your strategies for future success.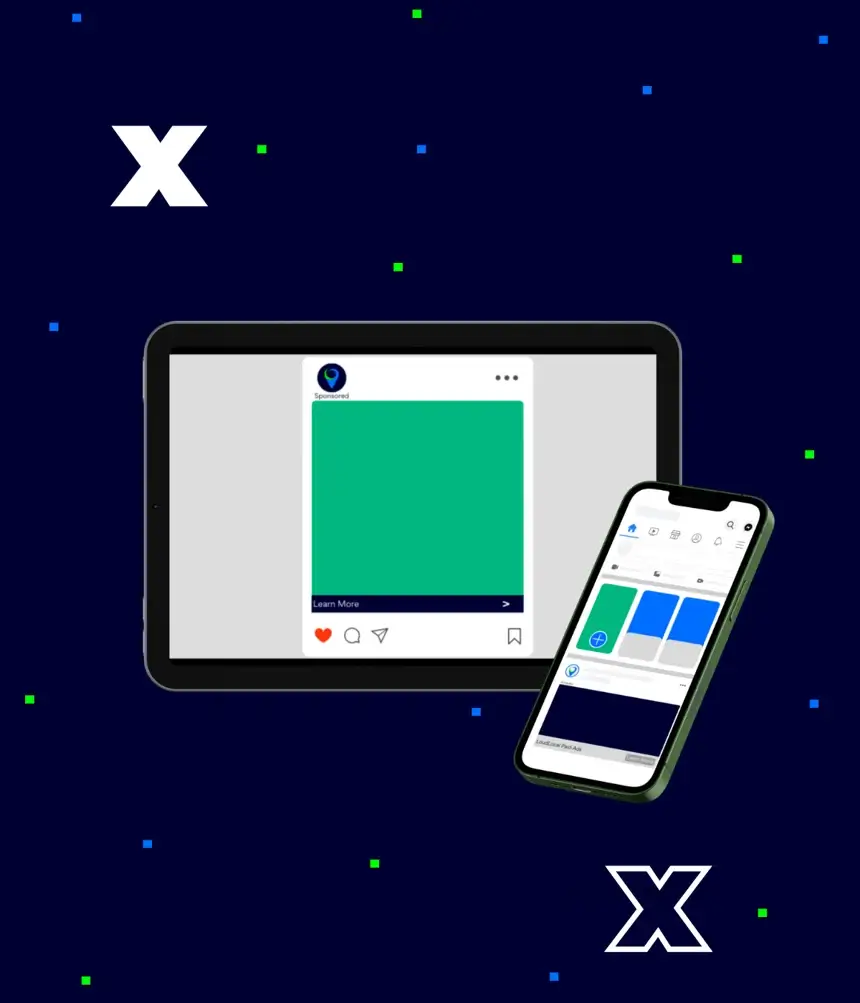 Our Guides on social media
Knowledge Hub