Audio Visual Equipment Supplier
Case Study: HiFix

"Really happy with the finished design, it makes using our website much easier for our customers. Having the drag-and-drop editor on Magento is a godsend too as it means our team can edit things on the fly" ~ Frank, Owner of HiFix
SERVICES:
Website Design
SEO Support
Content Creation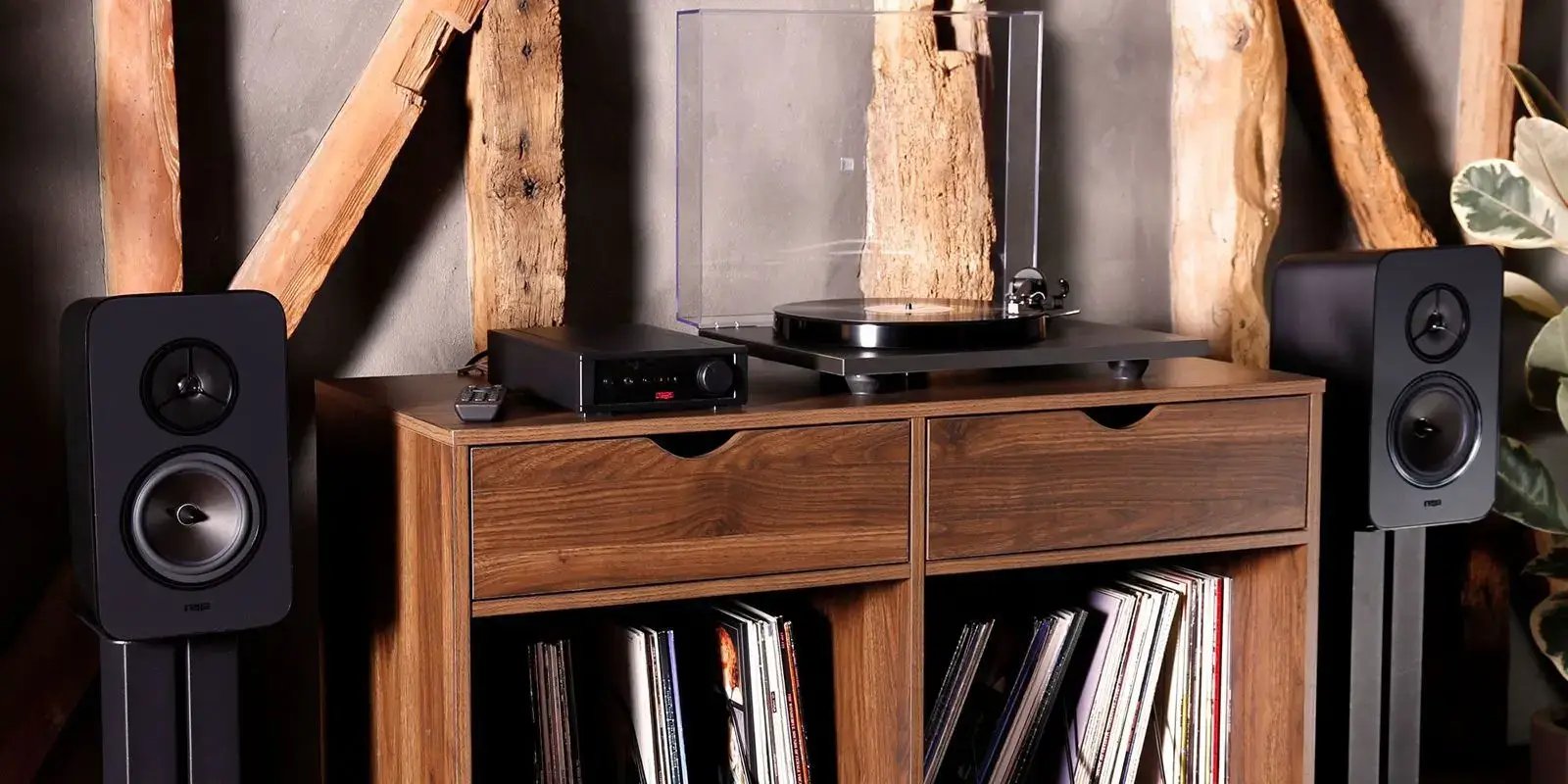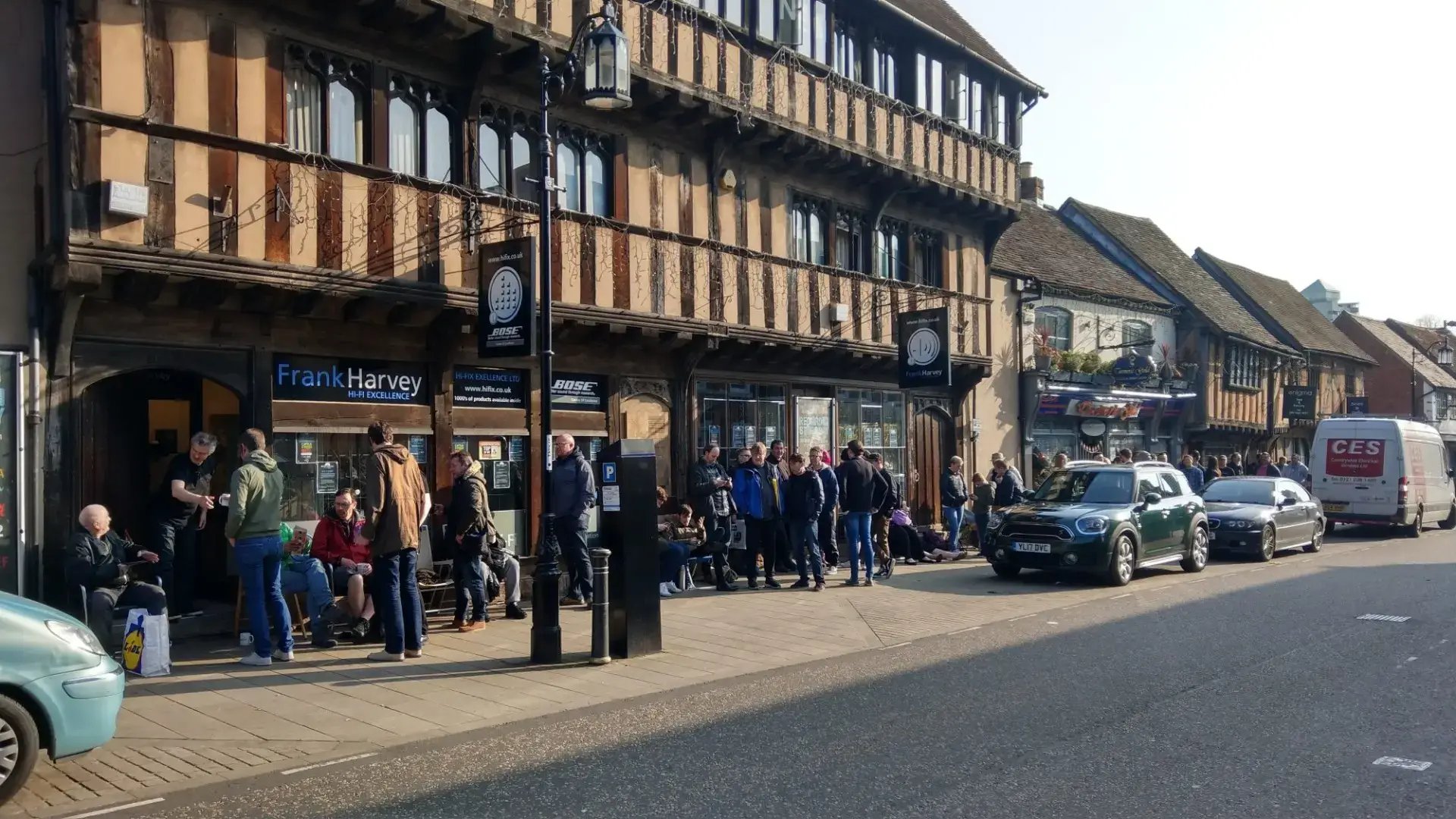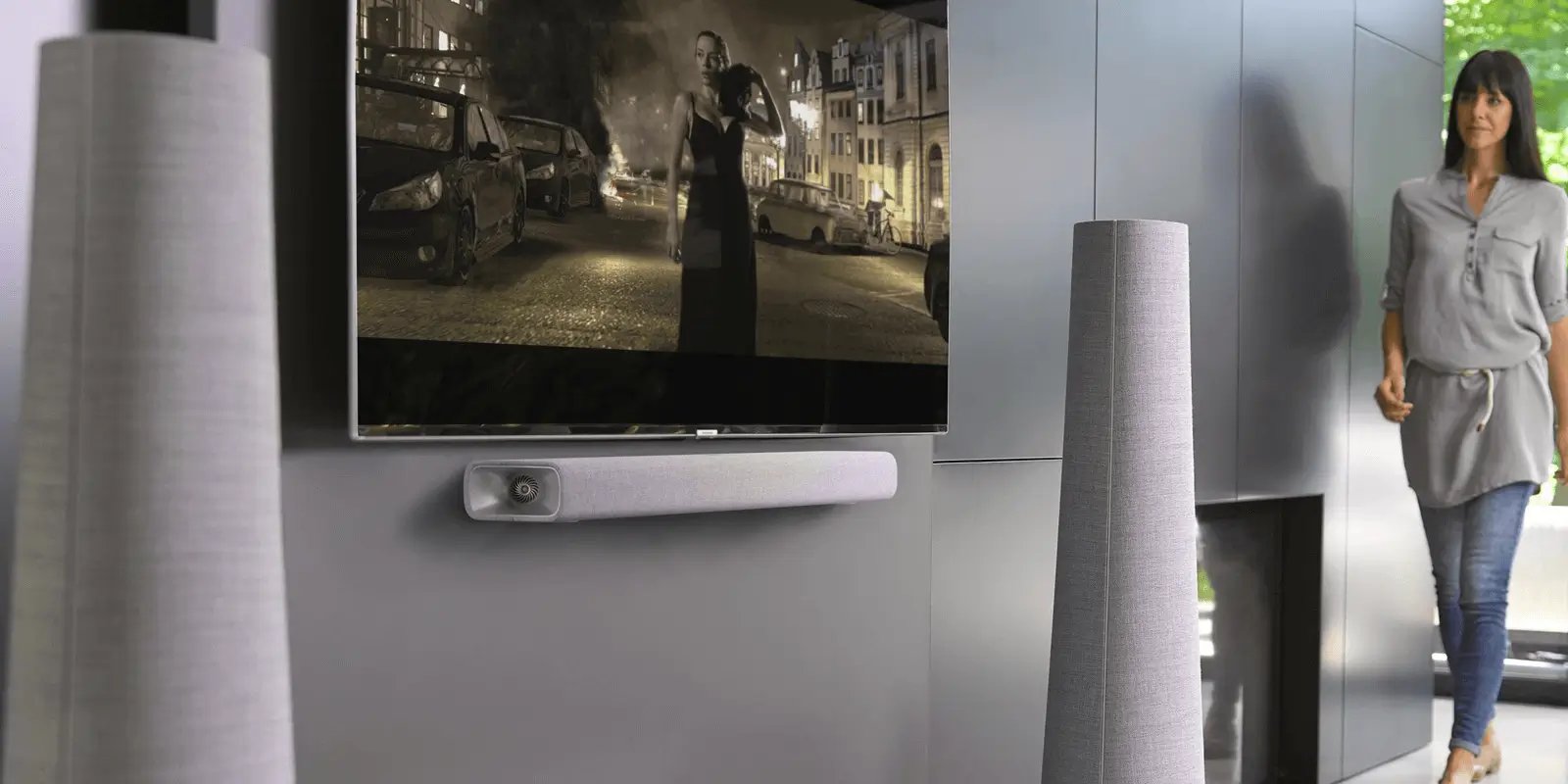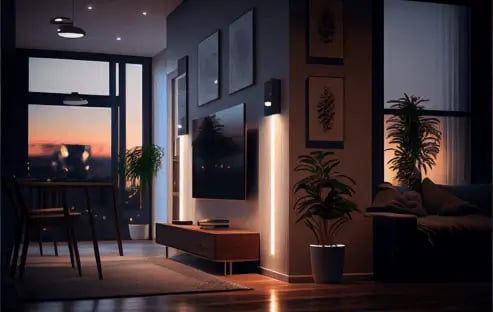 The Brief
HiFix is a high-end audio company established in 1990. They have really embraced change and have been agile in order to grow their business. With the age and size of the business, the e-commerce offering can get complicated, particularly when it comes to the website. A key area of concern they identified was their home page, which was confusing website visitors and often resulted in the loss of sales. So they approached us to see if we could help with creating a new homepage with user experience and user interface in mind (UX and UI).
Before HiFix came to us they hadn't received any SEO support for several years which had caused a huge drop in performance. The aim for HiFix was to appear more prominently for search terms, including HiFi as well as specific product terms from manufacturers. To achieve this we delivered a strategy to encompass both technical and local SEO as they have several physical locations, and agreed on a plan of action to see how we could best support them moving forward.
Objectives
- Optimise Home page for UX & UI
- Optimise Website for Technical SEO
-Boost Local SEO
- Write and/or Optimise Blogs
PHASE 1
Research & plan
HiFix wanted us to work on updating their website's home page. To start this process we first researched their competitors' websites. From this research we were able to highlight elements that worked well and which could be used to benefit HiFix's site as well as what areas we could improve on.
We decided to go with a block system to display various offers, discounts and new additions to the site. This allows key information to be easily displayed to users. We streamlined the product category list to make it less confusing for customers and improve the user experience.
We analysed which brands on the site were most popular so we could create easy to access links to their areas of the site.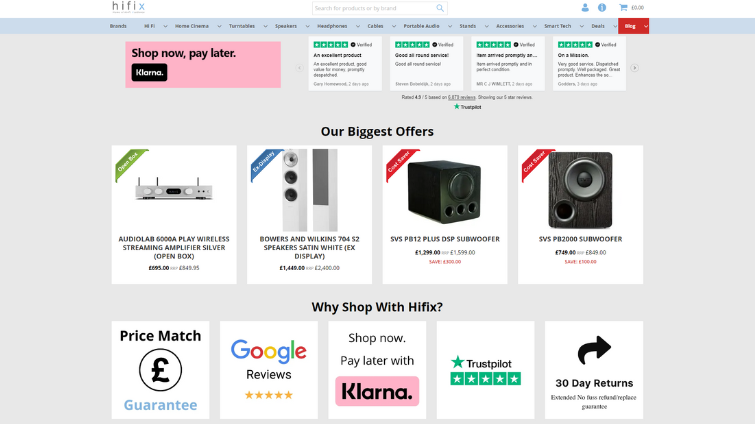 PHASE 2
Propose homepage design
In the proposed design we needed to balance the level of detail and ease of use. To do this we ensured the page isn't too long to prevent users having to excessively scroll. We also adjusted the width of the page to better match the header and footer, and ensured the whole page is responsive when switching between mobile and desktop views.
The Google Maps widget towards the bottom of the new home page makes it easy for users to find HiFix's physical location. Adding a CTA (call to action) to book a demonstration makes it as easy for users and encourages more clients to go in store.
We also added a section to display their trust signals, encouraging potential clients to shop with HiFix.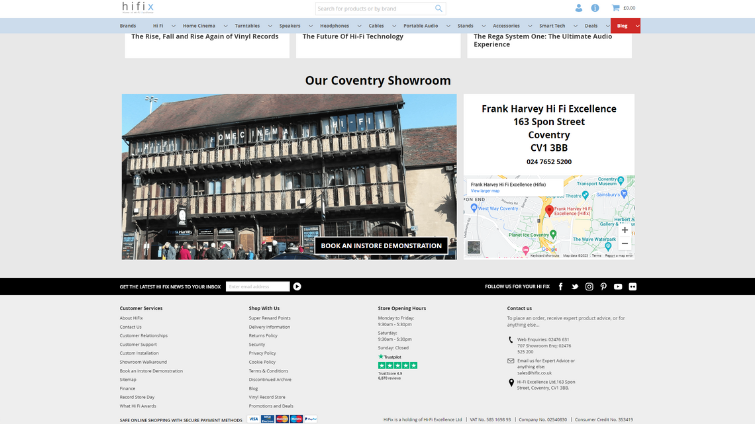 PHASE 3
Site audit
We began by carrying out a site audit to look at the technical aspects of SEO and overall site health. Due to the site having so many pages including a lot of old and now unused pages, there were 1000's of errors and issues that needed addressing. This has become a continuous task of revisiting the site audit monthly to fix any issues. Once the initial site audit was completed we then conducted in depth keyword analysis to find the highest performing keyword for HiFix to target.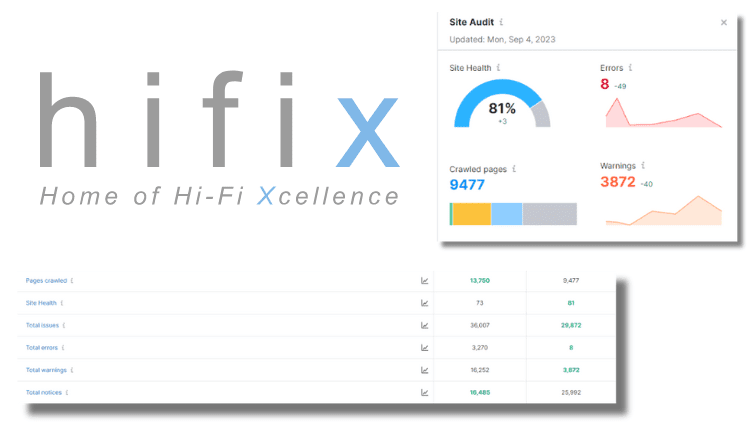 PHASE 4
content creation
HiFix did previously post regular blog articles however in the months before we got on board these had become more sporadic and pretty much stopped completely. This meant one of the main priorities for us was getting a content plan in place. The plan involved dividing up blogs so some would be written by our team and some by HiFix, we would then optimise the blogs so they could publish them on the site. Once the articles were live we would then go back and optimise things such as meta description, meta title and alt text of images post publish. HiFix would then work on making social tiles for each of the blog posts in order to help boost SEO as Google factors in social signals for site rankings. To go along with the new content, we also revamped their categories and tags on the blogs, allowing users to navigate more easily through all the different blogs as the old system was extremely outdated.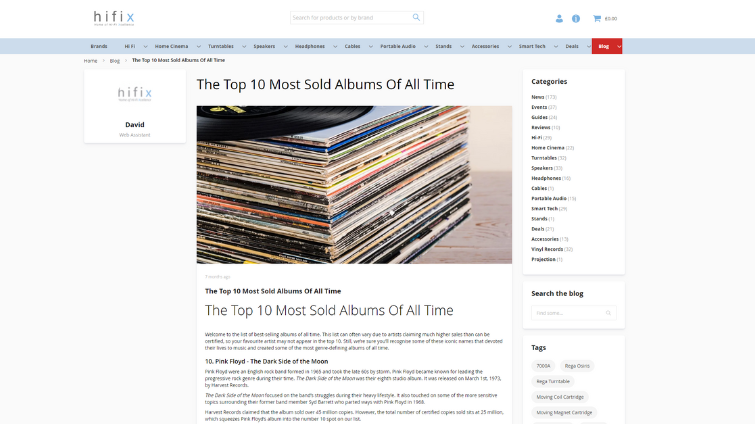 PHASE 5
Optimising Categories
The next step was to start working on optimising the category pages, an key area they wanted to improve their rankings for. This involved adding more written content on all the pages which were specifically based around the keywords we had researched. Along with this we also optimised a lot of the brand pages on the site, by adding more content, conducting further keyword research analysis as well as optimising meta tiles, descriptions and alt text. We also sent out multiple email campaigns to advertise some of the sales they were having either on specific products or time sensitive events such as the Spring or Christmas sales.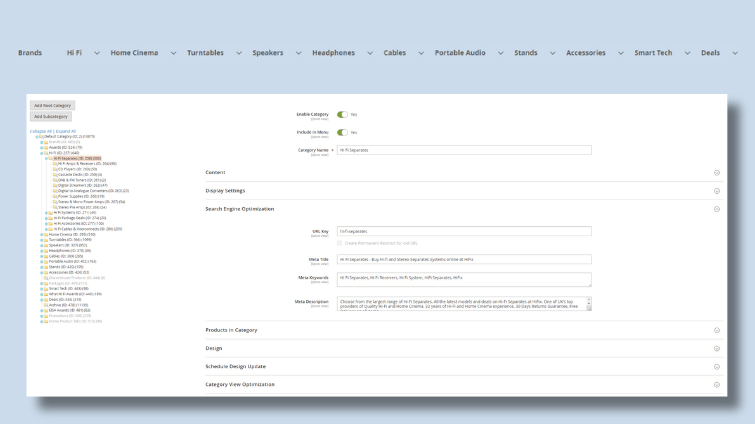 PHASE 6
Schema Mark Up
We added updated scheme markup on both their home and contact us pages, as although there was already schema markup it was very outdated. We also set up a monthly report, to show all of their online visibility as well as all the keywords they were currently ranking for and how their positions had changed, allowing them to easily see exactly what was going on with the site.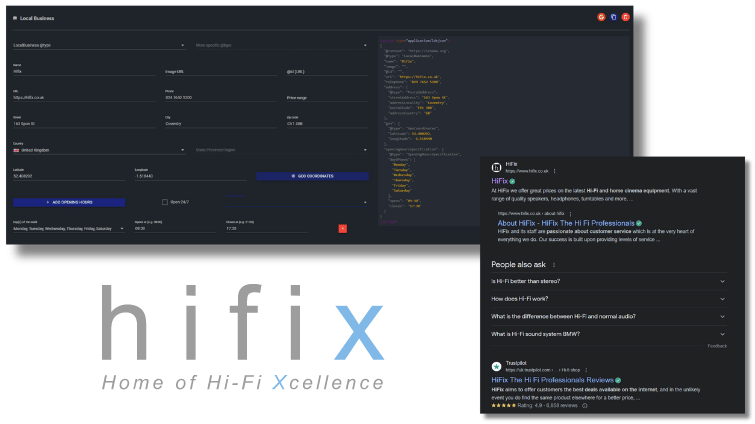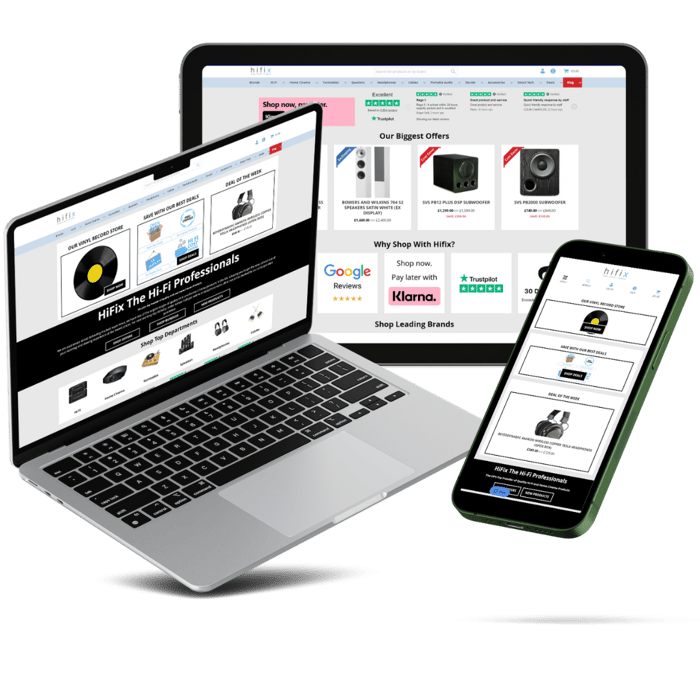 HiFix were very happy with the proposed design and implemented it soon after.
The new system now allows the home page to be updated regularly with the latest sales and products they choose to showcase.
Compared to the previous homepage this design feels more modern and up to date. The old site was quite busy and cluttered making it difficult for users to navigate, whereas now it's much cleaner with easy to find defined sections.

This shows HiFix's position compared with their competitors.
The graph is from when we started working on their SEO to date, where HiFix is now ranking top compared with its competitors. This is a great example of how continuous SEO and our great knowledge of how to improve SEO can really show a return for our clients.