WIX WEBSITE Design.
WEBSITES CREATED WITH WIX.
As experienced WiX partners, we possess a deep understanding of the WiX platform and its capabilities, granting us a competitive edge in constructing and optimising WiX websites to achieve your business objectives effectively.
EXPERTS IN WIX - EXPERTS IN SEO
LoudLocal, offers a seamless and efficient solution for creating stunning websites using Wix. Wix's robust features, coupled with LoudLocal's expertise, allow for stunning websites that fit your business's vision.
Our team are all experts in Wix search optimisation (SEO) too, which means all of the websites we create are produced with search engines in mind, ensuring that your content can be found locally, nationally and internationally by the people you are looking to reach.
Embrace the power of LoudLocal and Wix to craft an impactful and engaging website that will elevate your online presence to new heights.
WIX Editor X
Wix Editor X is a powerful and advanced website design platform that takes website creation to a whole new level. It offers a wide range of innovative features and tools, providing the flexibility and control to bring your creative visions to life. With its intuitive drag-and-drop interface, pixel-perfect precision, and responsive design capabilities, building stunning and professional websites becomes a seamless experience.
WIX Studio
Wix Studio is the newest platform by Wix offering a new end-to-end web creation platform, exclusively for agencies and freelancers. It provides more design options to allow us to get the very best from Wix for your website with new excited tools to take your site to the next level.
Wix Velo
Wix Velo, previously known as Wix Code, is a powerful development platform offered by Wix that allows users to create dynamic and custom web applications. Wix Velo opens up endless possibilities for creating interactive websites and web applications. It provides access to a wide range of APIs, databases, and backend capabilities, allowing us to build and integrate advanced functionalities effortlessly. With its user-friendly integrated development environment (IDE) and vast resources, Wix Velo enables our designers to harness the full potential of Wix while implementing their unique solutions and customizations with ease.
WIX Ascend
Wix Ascend is a comprehensive suite of marketing tools and automation features provided by Wix. Designed to help businesses grow and engage with their audience, Ascend offers a wide array of functionalities, including email marketing, automations, contact management, and live chat. With its easy-to-use interface, users can create and send personalized email campaigns, set up automated workflows, manage customer interactions, and provide real-time support through the live chat feature. Wix Ascend streamlines your marketing efforts and enhances customer communication, making it an invaluable resource for driving success online.
CHALLENGING THE NORM. RAISING THE BAR.
When we started out, we wanted to do things differently and change how website design agencies work. We ripped up the rule book and focused on designing a service that would put our customers at the centre of everything we do. Our first task was to try and address some of the biggest frustrations that crop up when working with a digital agency: rigid retainers, convoluted reporting and limited interest in client performance.
OUR UNIQUE FLEXIBLE RETAINER
Unmatched Flexibility That Flexes To Your Businesses Needs
Unlike most other digital marketing agencies, our Wix website retainer is completely flexible. During quieter periods you can reduce your hours to suit, and when things pick up, increase them again. Helping you keep control of your agency spending, and helping you out during quieter periods.
WE SPEAK PLAIN ENGLISH
Wave Goodbye to Complex Jargon and Confusing Reports
We speak your language – plain English. Our approach is refreshingly unique, as we make sure that every interaction, every update, and every insight is presented in a straightforward manner that resonates with you - no more deciphering complex terms or decoding intricate graphs. With us, clarity isn't just a goal, it's a fundamental commitment that transforms how you experience the world of digital marketing.
Your Team = Our Team
Your Latest New Recruits
We share your ups, we share the downs. Seeing your business thrive is what we wake up in the morning for. All of our team are heavily invested in seeing our clients reach levels that they never thought were possible. We prefer to be seen as part of your team and want to play a part in the future growth of your business. Rest assured that we spend more time looking at how well your business is performing and ensuring that you see a return on any investment.
USER FRIENDLY WEBSITES.
Powerful. Easy to Use.
We work closely with you to design a user experience (UX) that is perfectly tailored for your market. We carefully plan how customers may use your site, how they search for content and how your menu should look.

Providing customers with an exceptional experience will make a huge difference to the success of your site.
UX is also a critical element of SEO, and actually serve to benefit. It will also ensure your conversion rates are as high as possible.
With our creative expertise and Wix's powerful platform, we offer comprehensive services tailored to your unique needs.
Unleashing Creativity:
With Wix's user-friendly interface and extensive collection of customisable templates, we have the freedom to explore endless design possibilities for your website.
Our skilled designers blend visually stunning elements, craft engaging layouts, and generate captivating content to craft a website that authentically represents your distinctive brand identity.
If you are looking for something a little more special and bespoke, then our Velo-qualified development team can assist in taking your website to new heights, with a custom design to match the brief, perfectly,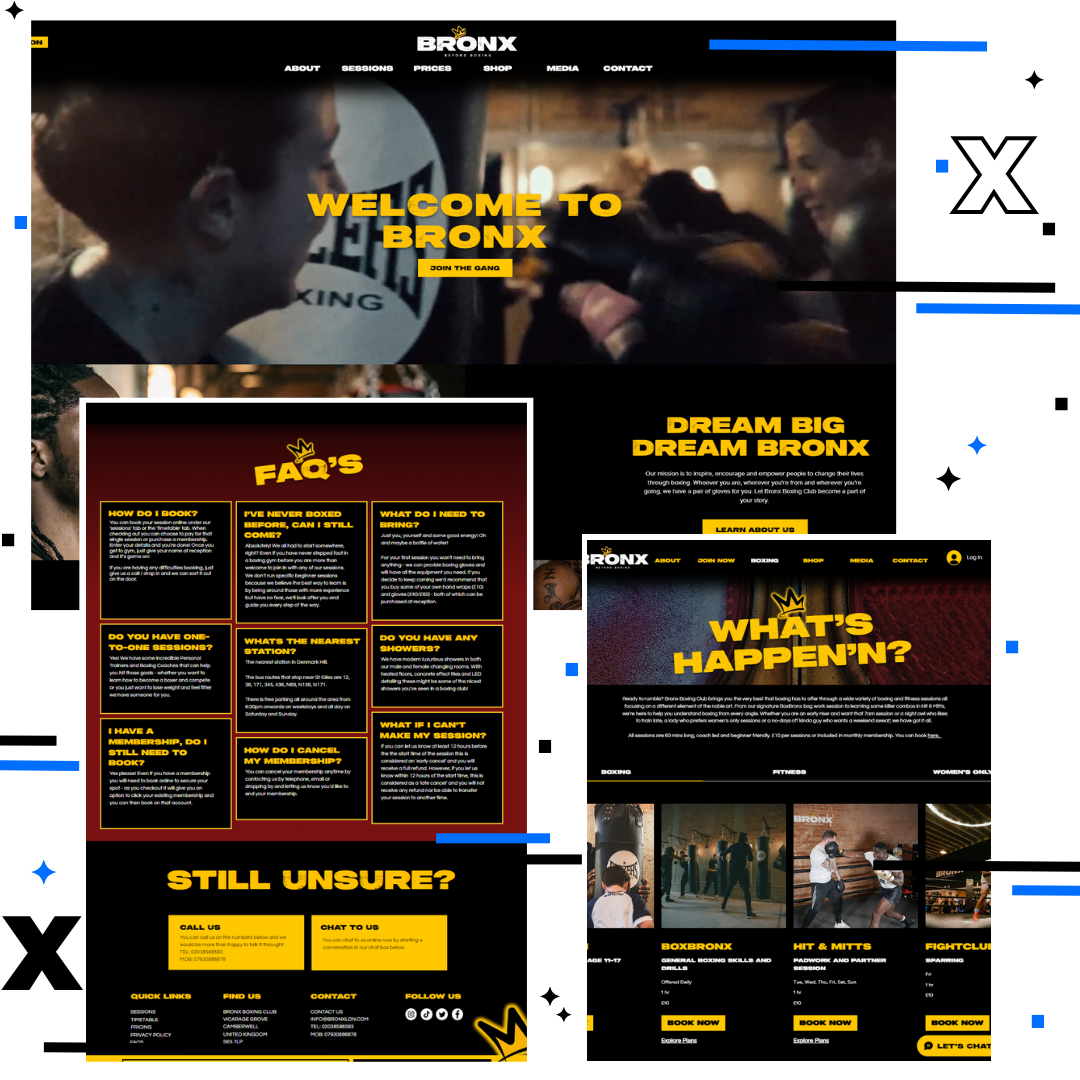 DESIGN THAT IS UNIQUE TO YOUR BUSINESS:
We understand that every business is unique, and what works for one business, may not work for another.
That's why we offer tailored website solutions using Wix and never use pre-built templates. Each website is designed to be special, and unique to meet the brief at hand.
We can incorporate powerful functionality into your website using Wix's extensive range of apps and plugins. From integrating e-commerce capabilities to incorporating booking systems, forms, and social media feeds, we transform your website into a dynamic hub that captivates visitors and helps you achieve your business goals.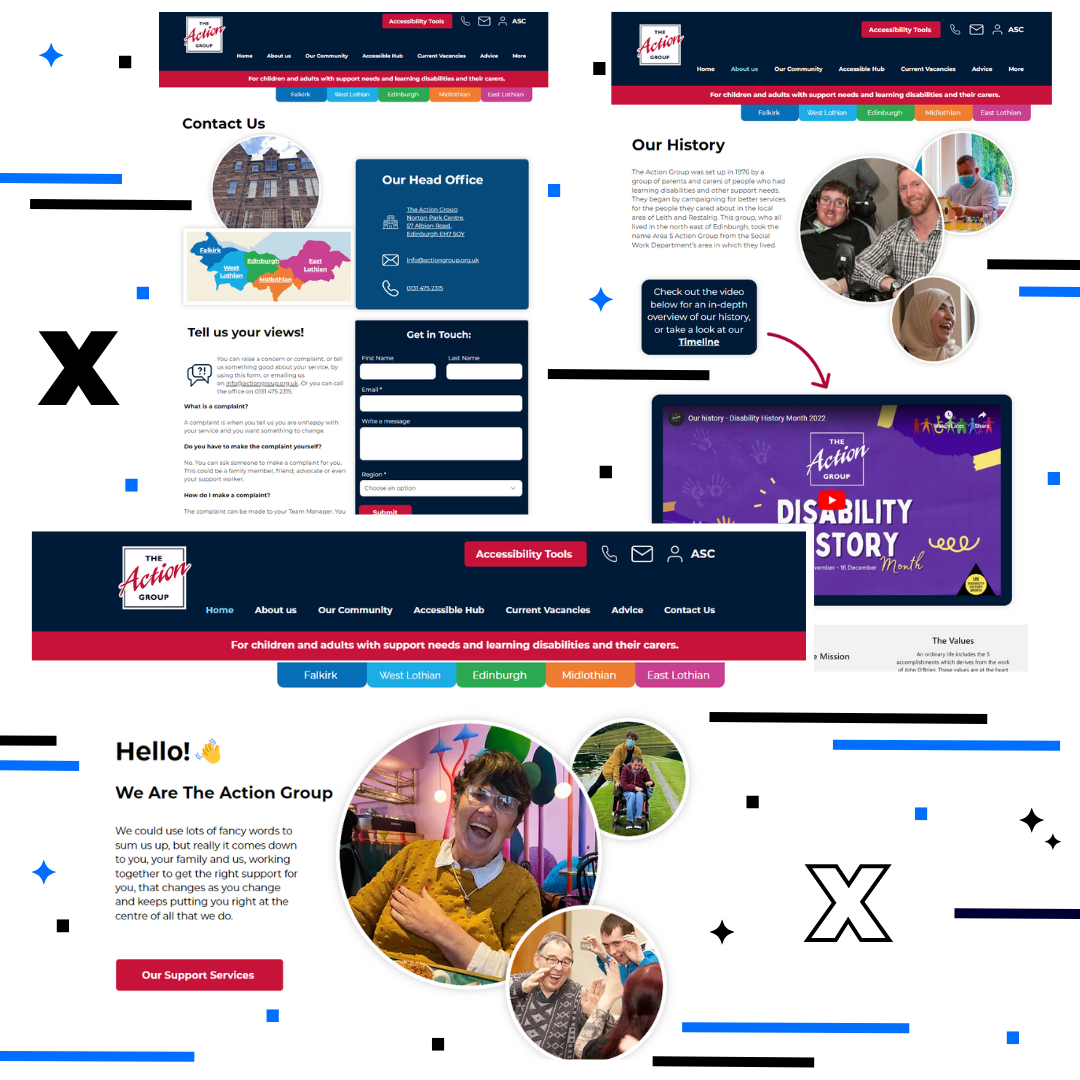 Responsive and Seamless Experience:
Utilising the power of Wix, we ensure that your website delivers a seamless and enjoyable user experience by being accessible across all devices. Whether your audience is browsing on a desktop, tablet, or smartphone, we prioritise optimising your website's responsiveness. This guarantees that your website appears and functions flawlessly, providing a consistent and user-friendly experience on screens of any size.

We also use the brand-new agency-only Wix studio, which gives us complete control over how your website can look across every single possible breakpoint. Ensuring that regardless of the device, your site will look incredible.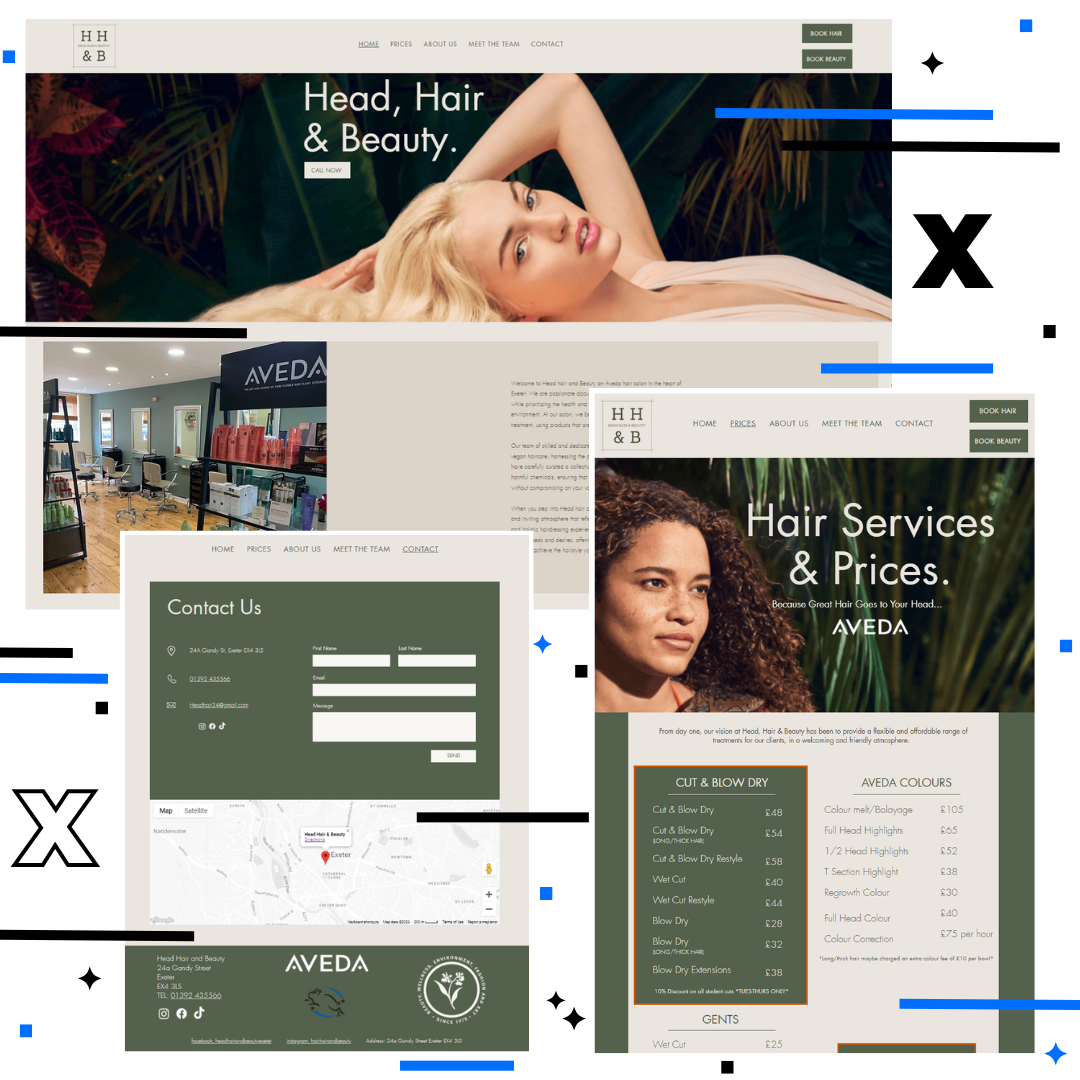 A FIVE-STAR WIX PARTNER...
TAKE THE FIRST STEP
Why not book a call with Priya, our Commercial Director?
Priya can pretty much help with anything Wix-related.
We don't believe in hard selling, so Priya won't be doing any fancy sales tactics to get you on board, just simply answering your Wix-related questions and helping you decide whether the Wix ecosystem is the right fit for your business.
Prefer to speak with Priya over the phone?
No problem, simply call 020 4515 9415 (Weekdays 09:00 am - 17:00 am GMT).
WIX

NOT FOR YOU? CHECK OUT OUR OTHER SERVICES:
Our Guides on website Design
Knowledge Hub