Get In Touch.
Fill out the form below and let us amplify your digital marketing.
Prefer to have a chat? Call us on: 0330 088 1544
Unlock the power of digital marketing.
Are you ready to elevate your business to unprecedented heights? Our team of experienced digital marketers is ready to assist you in unlocking the complete potential of digital marketing. Whether you aim to enhance your online visibility, attract qualified traffic to your website, or cultivate meaningful connections with your audience across social media platforms, we are fully equipped to meet your needs and exceed your expectations.
Fill out the form, and let's kick-start your marketing success. Our dedicated professionals will get in touch with you to discuss your requirements and craft personalised services that align perfectly with your business needs.
We can help with:
Seize the chance to expand your brand, enhance your conversions, and optimize your return on investment. Take the first step today by contacting us. We are eager to hear from you and embark on this exciting journey together!
Kenilworth.
The Brickyard, Unit 2, Queen's Rd, Kenilworth, Warwickshire, CV8 1JQ
Our Opening Hours
Monday - Thursday
9:00 AM - 5:00 PM
Friday
9:00 AM - 4:30 PM
Saturday and Sunday
Closed
Visiting our Kenilworth office?
Why not check out Kenilworth whilst you are here? It has lots to see and do!
Why not explore Kenilworth during your visit? This Warwickshire village, situated between Coventry and Warwick, offers a plethora of attractions and activities. Kenilworth holds a special place in our hearts at LoudLocal, as it is where we originated in 2020. The bustling high street boasts a vibrant array of independent shops and top-notch restaurants, including the renowned Michelin-starred pub, The Cross. Don't miss the opportunity to visit the remarkable Kenilworth Castle, consistently ranked as one of the UK's premier attractions. Abbey Fields and Old Town are also nearby and worth exploring. If you're staying in Kenilworth, there's plenty to keep you entertained.
Transportation links are excellent, with the recent addition of Kenilworth's long-awaited train station after a 50-year hiatus. The town is conveniently located off the A46 bypass and in close proximity to major motorways such as the M6, M42, and M5. Birmingham International Airport and the NEC exhibition centre are also just a short commute away.

For more information about Kenilworth, including a variety of things to do, we recommend visiting the town's local website.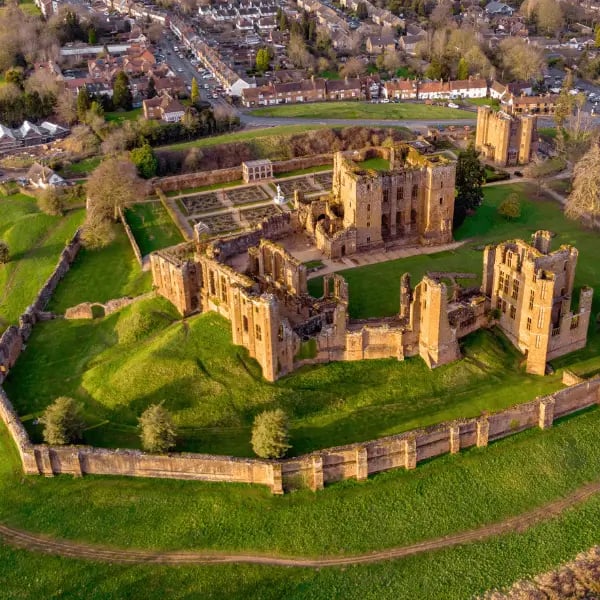 Visiting our London office?
Our office in Paddington is located in the heart of Central London, specifically in the City of Westminster. Paddington is an affluent and serene area known for its beauty. After your visit to our office, we recommend exploring the fascinating surrounding areas of London.
Just outside our building, you'll find the famous Paddington Bear statue, a delightful sight to behold. Next to it is the floating park, offering a tranquil space to relax and enjoy various events happening around it. In terms of transportation, Paddington benefits from a well-connected train station and underground tube lines, making it convenient to navigate the city.
London itself is an exhilarating and vibrant destination, catering to all interests. Iconic landmarks such as Big Ben, the Tower of London, and Buckingham Palace are sure to leave you in awe.
The city's diverse neighbourhoods offer a wide range of culinary delights, while its museums and art galleries showcase world-class exhibits. The West End theatre district guarantees unforgettable performances, and Hyde Park and Kensington Gardens provide a peaceful retreat from the bustling city.
London's charm and limitless possibilities make it an essential destination for any traveller.