Need To Learn Digital Marketing?
Our training is provided by genuine industry experts who have significant client-side digital marketing experience
Get the Skills From People Who Know
Training Conducted by Experts
Every business is different, which is why we tailor our training to your needs. We provide comprehensive and flexible training catered to you/your teams' experience. Rest assured, everything will be conducted at your own pace.

All training is provided by genuine industry experts who have significant client-side digital marketing experience. Experts who continue to work within digital marketing for big and small brands. Meaning, all knowledge and training material is up to date.

Training will be provided either online or onsite. If required, we can provide a location (subject to additional cost for room hire and availability).
What Makes Our Training Special?
Payment Flexibility
Pay for what you need. Purchase hours in advance and use them as and when you/your team are ready.
1-2-1 or Group Sessions
We can teach just you or your entire team. So whether you are a director looking to understand more about digital marketing or a marketing manager looking to upskill the team - we can help.
Zero Pressure Learning
We don't test or put you through exams. Instead, we talk to you, go through the areas you want to learn and only move on when you/your team are confident in the subject.
Online or Onsite
Our team can train people in person or online via a video call. Sessions are 100% live (never pre-recorded) and bespoke to your needs.
Real-Life Training
We teach you how to do things by showing you. So if you are setting up an ad campaign for your business, we will provide you with step-by-step instructions on how to do so on your account.
At a Time To Suit You
Pick a date and time that suits you. We can even provide training in the evening/weekends (at no extra cost) which may be ideal if you don't have time to learn during the working day.
What Would You Like To Learn?
Our Digital Marketing Training Courses:
SEO (Search Engine Optimisation)
Learn how to optimise your website to improve its chance of appearing prominently in search engines. Our SEO training covers:
Keyword analysis
SEO (Search Engine Optimisation) content creation and optimisation
On-page SEO (optimising websites for SEO)
Local SEO
SEO Strategy
Local Digital Marketing
Local marketing is a critical part of digital marketing in 2021. Simply choose which areas you want to learn and we will ensure you get the training you need to master it.
Review generation and reputation management
Google My Business
Directory listings optimisation
Schema tagging
Location photography
Facebook local pages
Local audience targeting
Social Media
Social media is such a powerful tool for reaching audiences. Are you exploiting its full potential?
Our social media training cover's the following areas:
Content boosting
Paid advertising for lead generation
Content creation and design
Increasing engagement
Community management
Website Design
Building a website and need some help with training? We have a broad knowledge of the following platforms:
Wix
WooCommerce
Shopify
WordPress
Whether you just need someone to show you the ropes, help you choose the best apps/plugins or need to work out how to add specific functionality – we can help.
Digital Strategy
We can teach you how to create a multichannel digital strategy. Our digital strategy training includes:
Social Media Strategy (Organic and Paid)
Local Strategy
SEO Strategy
Email Strategy
Great. Let's have a chat. Simply click the button below to book a member a meeting with a member of our team.

Need to speak to someone now? No problem, give us a call on
0330 0881544 or email hello@loudlocal.co.uk
Testimonials
What Our Customers Say
Flexible Around Your Needs
We don't like to tie our customers to long term commitments or lengthy contracts. We all live in a world where you just cannot predict what may happen, which makes long term planning quite a challenge. So for that reason, we offer complete flexibility with payments. Give the team a call and book over the phone. Any hours booked will never expire!
How Does It Work?
Hours can be used individually or used in bulk (e.g. book a 3-hour session). When you need more training you simply top up the hours. Use your hours for training on any digital marketing topic of your choice.

Finally, you can book at short notice too. If we have the availability, we will fit you in or try to find a time that works for you.

It's that simple.
We are here to help you learn, at your own pace. We never pile on the pressure or put you through difficult examinations
Support To Learn. Not Pressure To Pass
We are a training 'service' which means we don't work in a traditional format. We are here to ensure you can learn what you want when you want and how you want.

We never test you with high-pressure exams. Instead, we ask you for feedback about your training, whether you understand and if you have any questions or need to run over any particular areas. We will regularly check whether the training is working for you during each training session. If it isn't, then we will adjust accordingly.

You are the client and you truly are in control of what you learn.
Training for the Real World
Learn by doing; that's what we believe is the best way to acquire knowledge. Rather than send you lots of bedtime reading or case studies that are unrelated to your business, we will talk you through how to do something relevant for your own business.

For example, if you want to learn how to add content to a website or optimise your Google listing, then we will talk you through it as you do it! You may fly through things and just need someone to check you are doing the right things or you may want step by step instructions. We will do whatever is best for you.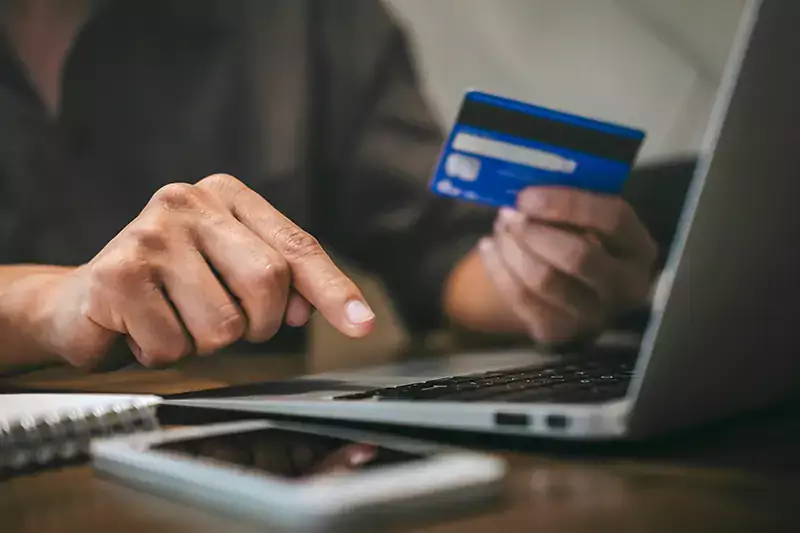 We are here to help you learn, at your own pace. We never pile on the pressure or put you through difficult examinations
Upskill Yourself
1-2-1 Training
Our 1-2-1 training is ideal if you want assistance getting up to speed with any area of digital marketing.
Book your training hour(s)
Our team will contact you to find out precisely what you want to get out of the training
We will agree on the dates and training goals you want to meet
Note: Hours purchased will solely be used for the training session(s) and we will not charge you for discussing and agreeing on your training objectives.

Our team has experience in training people at many different levels, such as a Managing Director who wanted to learn how to improve their local search presence. A Marketing Manager who needed to make a move from traditional marketing to digital and a sole trader who simply wanted to learn how to use Facebook to its full potential. So whether you are a digital expert or a newcomer, we cater for you.

Book your training by calling us on 0330 088 1544 or fill in the form below and a team member will contact you back to discuss.
Upskill Your Team
Group Training
Our group training is ideal for businesses who want to receive external training to upskill their team.

We produce engaging, interactive and interesting training presentations to expand existing knowledge and get people thinking.

Our group training has been beneficial as a refresher and helped traditional marketing teams become more digitally focused.

Group training is provided as a half or full-day session. We can provide training via a video call or face to face – whatever suits you best.

We will work with you to make sure you get exactly what you need out of the session.

Please fill in the form below to book a group training session or to find out more. Alternatively, give us a call on 0330 088 1544 or email hello@loudlocal.co.uk
Meet One of Our Trainers
"Hello, I am Leon. I am one of the trainers at LoudLocal. That isn't my only job though; I am also the digital marketing director for the business.
I have over 15 years of experience working in digital, right from its infancy. I have a broad understanding of SEO, Lead Generation, Local, Website Design, CRO and Social Media.
In my career to date, I have worked for businesses of all shapes and sizes. From small local businesses, right up to huge multinational organisations with £2bn turnovers.
I have often received compliments on my coaching skills and the ability to get the best out of others. I've also received many awards for my presentations."
Our Promise
Satisfaction Guaranteed
At LoudLocal we take a lot of pride in providing our customers with the best possible experience. Customer commitment is one of our key values and something that underpins everything we do.

What can you expect from LoudLocal?
Pricing: We regularly compare our pricing to that of competitors with similar offerings and adjust accordingly to ensure customers always get the best value.


Happiness Guaranteed: Our digital marketing training services are covered by the LoudLocal happiness guarantee. Giving you complete peace of mind that you will get exceptional service every step of the way.
No Hidden Fees
Fair Pricing To Suit Your Needs
When it comes to pricing, we're an open book. This means we don't have any hidden costs and we will always inform you upfront of what our services are going to cost.
At
LoudLocal
, if we say a project will cost a certain amount, then rest assured it will. No surprises, complete transparency and honesty is what you will get with us.
Digital Marketing FAQ
New to Digital Marketing? That's Why We Are Here!
If you are entirely new to digital marketing, then don't worry; we regularly work with customers who have zero experience in the field. After all, it's our job to be the experts in what we do. This is why our team will always speak in plain English and avoid technical jargon (or at least explain what it means). We want to make it as easy as possible for you to digest what we are talking about, which is why every single one of our pages is accompanied by a helpful FAQ, such as the one below.
Can I teach myself digital marketing?
It is possible to teach yourself digital marketing concepts with research. But without an experienced teacher, learning to put these concepts into practice will prove very difficult.
Is digital marketing easy to learn?
While the basics of digital marketing can be learnt relatively quickly, there is a very high skill ceiling. This ceiling takes a lot of time and experience even to come close to.
Do you need to know how to code for digital marketing?
No, there are many different areas of digital marketing that all require other skills and training. However, there is also a prominent place for coding in digital marketing.
Why do I need to learn online marketing?
Digital is used on a global scale and is no longer the future but the present, while marketing is critical for reaching all business goals. Together they make an invaluable skill.
How much does digital marketing training cost?
Our Digital Marketing training ranges from £165 per month with a minimum two-hour online training session.
Great. Let's have a chat. Simply click the button below to book a member a meeting with a member of our team.

Need to speak to someone now? No problem, give us a call on
0330 0881544 or email hello@loudlocal.co.uk