A Social Media Agency Like No Other
The Complete Solution
At LoudLocal, we understand that finding the right agency for social media support can be a challenge. So we set about creating a social media management service that is easy to follow, supports all areas, isn't based around long term contracts and is available at a fixed monthly price with no surprises.
Flexible To Suit Your Business
Every business is different and there is no "one size fits all" approach that will work. So instead, you simply choose how many hours of support you need each month. We will then work with you to decide which activities these hours should be spent on, giving you complete flexibility.
It's like having a team of in-house social media experts at your disposal!
We can support with all of the major social networks such as Facebook, Instagram, Snapchat, TikTok, LinkedIn and Twtter
Our Social Media Management Services are designed to help you take your business to a new level
Social Media Management Services With Unmatched Flexibility
Fixed Monthly Cost
Choose how many hours of support you need each month. If you're unsure, we will recommend how many hours you need based on the work and your budget.
Peace of Mind
All our services are covered by our happiness guarantee, providing you with complete confidence and reassurance that you will get the best possible service.
Never Lose Your Allowance
Any unused hours will roll over to the following month, with no expiry date. Our services are designed to help you take your business to a new level on social media.
No Long-term Contracts
We don't tie you into a contract with your hours. You can decrease or increase your hours at any time. All you need to do is let us know.
Engagement Not Just Reach
Whilst reach is excellent for brand awareness, it isn't always the best metric to focus on. This is why we focus on solid quantifiable metrics like engagement, leads generated, sales and total return of investment for all lead generation campaigns.
Determining Target Metrics
Our team will discuss which metrics are best to focus on at the start of the campaign. We will also set everything up, so you can clearly see the value the campaign is adding to your bottom line.
Post campaign, we will report back on campaign performance in a format that is easy for you to understand.
Our team don't just post; we help with quantifiable advertising campaigns primarily focused on lead generation and brand awareness
Great. Let's have a chat. Simply click the button below to book a member a meeting with a member of our team.

Need to speak to someone now? No problem, give us a call on
0330 0881544 or email hello@loudlocal.co.uk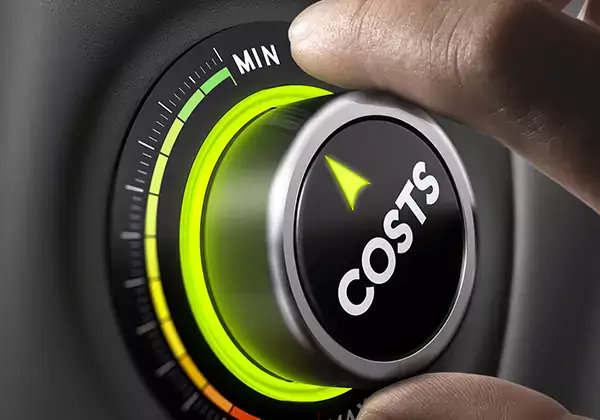 We always bill for campaign advertising spend (Ad-spend) separately, allowing you to monitor exactly how much you are spending on advertising.
Additionally, we never add a percentage fee on any Ad-spend. So whether you are running a £10 campaign or £2000 campaign, you will only pay the platform fees.
How Is Ad-Spend Deducted?
Ad-spend will be deducted directly from your account by the platform. We will always keep you informed of any Ad-spend. Also, we can set spending caps to ensure any Ad-spend is within your budget.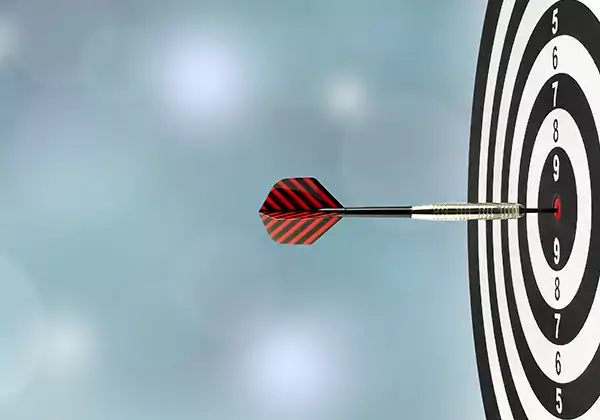 Our team will work with you to define target audiences, that are likely to help your business reach its goals. We never target broad unoptimised audiences and we continue to review selected audiences whilst the campaign is in motion (not afterwards!).
Each campaign is treated with the same care and attention as when we run our very own campaigns. If we don't think a chosen audience will produce the results you are looking for, we will tell you
We will work with you to ensure campaigns reach the RIGHT audience for your business.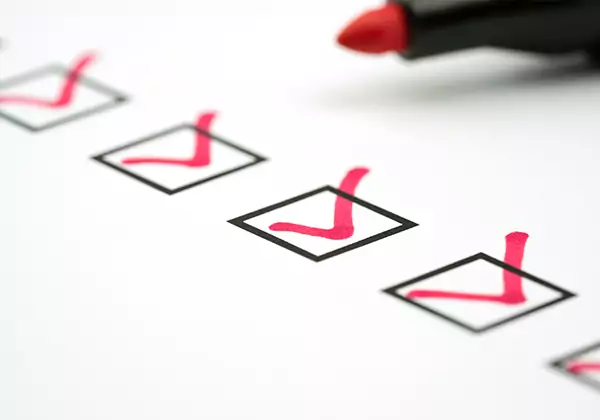 Hours That Can Be Used For Anything
There are no limits to what you can use your monthly hours on. We will work with you to understand your requirements each month and dedicate time to that particular area. Alternatively, you may want to use your hours for an ongoing project and request additional hours during big campaigns.
When we say complete, we mean complete. Hours purchased can be used for anything you choose!
Testimonials
What Our Customers Say
Everything You Need, And More
The Complete Social Media Management Solution
We never take a one size fits all approach with social media and always support in the areas that you benefit most from. We work with you to determine areas that need improvement, or additional support. So you only pay for what you need, saving you time, resources and budget.
Some of the areas we support in include:
Whether you are looking to increase sales via social media or ramp up brand awareness – we have you covered.
We work with you to ensure every penny you spend produces results.
Looking for someone to keep existing customers updated?
We will work with you to ensure your customers get a seamless service and a quick response that compliments your brand. At LoudLocal, we never use robots and each reply/response can be pre-approved following your instructions.
Require assistance in defining your strategy?
Whether you are looking to start posting on a new channel or want to understand how to incorporate lead generation tactics, or you just want to understand your audience more – we have you covered. We can help you with any element of your social strategy.
Need help creating engaging content?
We create quality content that resonates with your target audience.
Are you looking for support in understanding your audience?
We conduct research on audiences and find who is most likely to be receptive to your brand's messaging.
Would you like someone to post content on your behalf?
Our team can post content to all networks as your business. We also boost content to ensure it reaches and engages the right target audience.
Need help locally?
We optimise campaigns to reach people locally and ensure your page is getting viewed by people in your local area.
Want to learn how to do it yourself?
Our team of experts are on hand to help, providing one to one training or group training.
No Hidden Fees
Fair Agency Pricing To Suit Your Needs
When it comes to pricing, we're an open book. This means we don't have any hidden costs and we will always inform you upfront of what our services are going to cost.
At
LoudLocal
, if we say a project will cost a certain amount, then rest assured it will. No surprises, complete transparency and honesty is what you will get with us.
Digital Marketing FAQ
New to Social Media Marketing? We Have Your Back Too!
We understand that not everyone we work with is not an experienced digital marketer. This is why our team will always speak in plain English and avoid technical jargon (or at least explain what it means). Why? Because we feel it is vitally important that as a customer you understand exactly what we are doing, and the benefit it will have for your business.
Does my business need social media?
In the vast majority of cases, the answer is yes. Social media in 2022 should be a critical component of a fleshed-out digital marketing strategy, and without it, you may fall behind your competitors.
Do all businesses use social media?
Almost all larger businesses use social media. However, around 40% of small companies do not; This is one of the most extensive opportunities not being taken advantage of from a marketing perspective.
How does a business use social media?
Businesses use social media to connect with their target audience, drive engagement, feedback, and post relevant content to increase their reach and generate more sales.
How can my business make money with social media?
Businesses can make money with social media by taking advantage of the vast number of users the platforms have and advertising and remarketing their content to the people most likely to make a purchase.
Do small businesses need social media?
Yes, often, small businesses stay away from social media because they think it's only for the big companies. All companies should use social media because it is a fantastic tool to connect with your audience, regardless of your size.
What is the best social media for my business?
Sadly there is no simple answer because the right platform gets based on multiple factors, your target audience, products, industry, location, competitors and more. And if you're not sure, you can contact us, and we'd be happy to help out.
Should I use all social media platforms?
Your business should indeed have a presence on most platforms. However, it is best practice to choose one or two to focus on and take advantage of its exponential growth.
Why should I use social media?
Social media is the all-time best way to get fast, responsive feedback on your business. And with social media encompassing billions of users worldwide, the possible reach is more significant than anything else.
Do I need to advertise on social media?
Although building an organic audience on social media is possible, setting aside an advertising budget is highly recommended. The amount of reach you can accumulate on social channels is immense.
Does social media cost money?
Social media itself is free to use for any individual or business. However, most companies spend money on advertisements to get their products out to as many people as possible.
Great. Let's have a chat. Simply click the button below to book a member a meeting with a member of our team.
Need to speak to someone now? No problem. Simply, call us on 0330 0881544 or email hello@loudlocal.co.uk